Feb 25, 2017 @ 09:00 AM — by Sharon B. Mateja, D.D.S.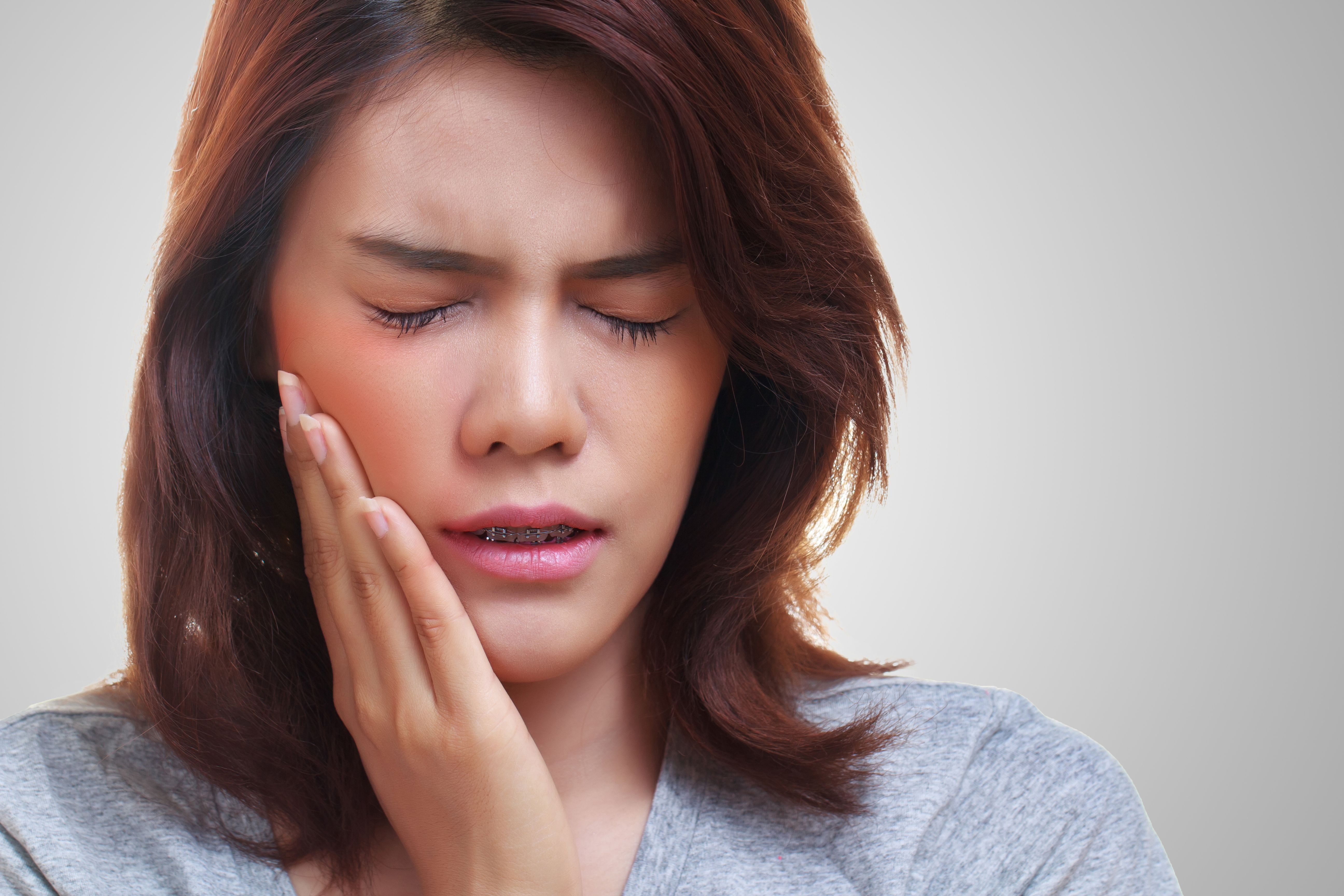 Many people experience pain caused by tooth sensitivity when eating hot or cold foods. Seeking treatment for tooth sensitivity is important for your oral health because tooth sensitivity can be an indication of a dental problem. If tooth sensitivity to hot and cold is keeping you from enjoying your favorite foods, restorative dentistry treatments may help.
Dr. Sharon B. Mateja offers a variety of restorative dentistry treatments to relieve dental pain and protect oral health. To learn more about your treatment options for tooth sensitivity to hot and cold, contact Dr. Mateja's Rancho Cucamonga, CA practice. In the meantime, read here to learn more about the causes of tooth sensitivity and how you can protect your smile.
The Causes of Tooth Sensitivity to Hot and Cold
Sudden changes between hot and cold temperatures, like taking a bite of hot soup and then taking a sip of ice water, can cause sharp pain within the teeth. Tooth sensitivity to temperature changes can occur in healthy teeth, but may also be a sign of dental damage or another oral health issue. It's important to see a dentist when experiencing tooth sensitivity because it may be caused by oral health problems such as:
Tooth decay: Tooth decay can expose the inner structures of the teeth, including the nerves. When tooth sensitivity is isolated to one location, it may be due to tooth decay.
Gum recession: Gum recession leaves areas of the teeth that are usually protected by the gums exposed. These delicate areas of the teeth are vulnerable to decay and sensitivity.
Damaged enamel: Damage to the outer layer of the teeth, the enamel, can allow temperature changes to be felt through the inner dentin layer and reach the nerves of the teeth. The enamel may be cracked from an injury or eroded from acid or general wear.
Teeth whitening treatments: Teeth whitening treatments, particularly when overused, can cause tooth sensitivity.
Protect Your Smile from Tooth Sensitivity
Because tooth sensitivity may be caused by an underlying oral health problem, it is important to see a dentist to determine the cause. If tooth decay is causing tooth sensitivity, tooth-colored fillings may be used to restore the smile. Enamel erosion may be treated with dental bonding, and gum recession may be treated with a gum tissue graft. In addition to dental treatments, tooth sensitivity may be relieved in the following ways:
Use a sensitive formula toothpaste
Prevent enamel erosion and tooth decay by avoiding acidic and sugary foods
Use a soft-bristled toothbrush to further reduce the risk of enamel wear
Stick to lukewarm foods and drinks
Use teeth whitening products as instructed
Practice proper oral hygiene
Seek Treatment Today
If you suffer from tooth sensitivity, it's important to schedule a dental exam to maintain the health of your smile. To find out what's causing your tooth sensitivity and which treatments may be right for you, you're encouraged to schedule a consultation with Dr. Mateja today.