Nov 24, 2017 @ 10:45 AM — by Sharon B. Mateja, D.D.S.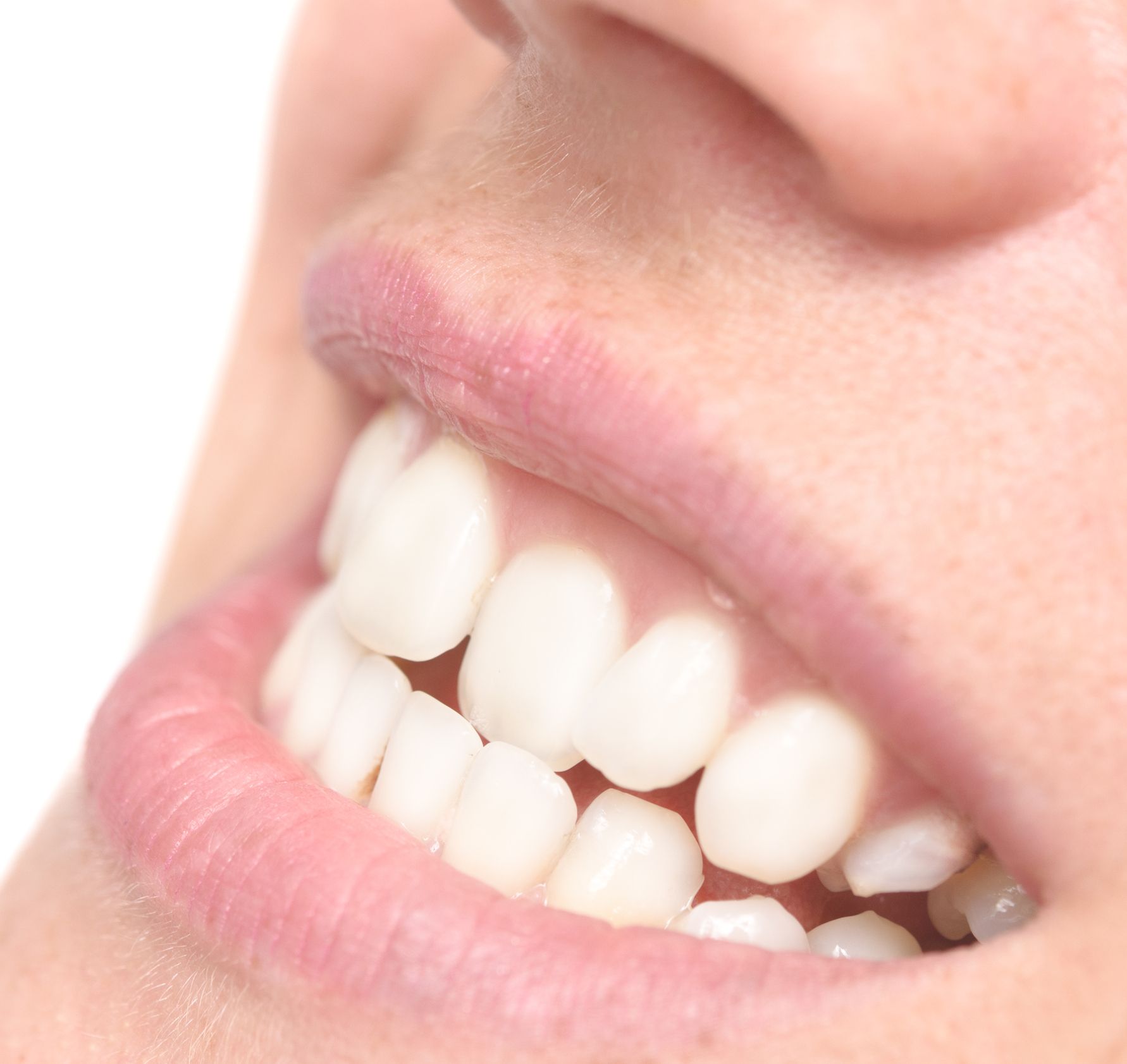 Having a straight smile is an important part of good dental health and total wellness. Of course, not everyone is born with a perfect smile. That's why so many people come to our Rancho Cucamonga cosmetic dentistry center. Using the latest techniques and technology in dentistry, we can develop an ideal treatment plan for you.
When a person has teeth that jut out too far, this can cause a number of issues. Let's go over the cosmetic and dental health problems caused by jutting teeth and then quickly cover some of the common treatment options.
Cosmetic Problems Caused by Jutting Teeth
If you have teeth that jut out too far, this can lead to a number of problems that impact smile aesthetics. For one, you might feel self-conscious about smiling, laughing, and speaking, even around people you have known for many years. For anyone who has a job that involves a lot of public interaction, jutting teeth can have a negative impact on your career.
Dental Health Problems Caused by Jutting Teeth
In terms of dental health, jutting teeth tend to mean that your teeth are not properly aligned. This can make biting and chewing certain foods uncomfortable. Crooked teeth can also contribute to teeth grinding (bruxism), a condition in which people gnash, clench, and shift their teeth during sleep. This can cause tooth damage, gum recession, and jaw joint problems such as TMJ disorders.
Cosmetic and Restorative Treatments for Jutting Teeth
When the jutting of a tooth is very minor and only poses aesthetic problems to the smile, it can be treated through minimally invasive means. In such instances, the best option is the use of a porcelain veneer or a dental crown. Veneers are thin shells that can mask aesthetic flaws from view while crowns are caps that cover a tooth completely. The ideal cosmetic/restorative measure will be determined during the consultation process.
Orthodontic Care for Jutting Teeth
For more people who have jutting teeth, the ideal treatment option is orthodontic care. Using braces, headgear, and other appliances, dentists/orthodontists can apply careful pressure to improve the overall alignment of the teeth. This address both cosmetic problems and dental health issues.
Generally, it's best to perform orthodontic care earlier in a person's life, such as their teens. Adult orthodontics is still effective, though it can take more time to complete treatment.
Advanced Treatments for Jutting Teeth
When your teeth jut out too much, the ideal option for treatment will involve a combination of oral surgery and orthodontic care. The surgery will help address the various structures of the mouth that cannot be manipulated through orthodontics alone. Following surgery, braces or other orthodontic appliances can be used to ensure proper alignment and ideal results.
Developing a Custom Treatment Plan
As you can see, there are plenty of options to consider when it comes to advanced dental treatments. In order to ensure optimal results and the right treatment plan for your needs, it's important to visit the practice for an in-person consultation. We can assess your situation and offer detailed insight into all of the treatments that may be right for you.
Learn More About Jutting Teeth
For more information about treating teeth that jut out and other problems related to crooked teeth, be sure to contact experienced cosmetic and restorative dentist. We look forward to your visit and discussing these matters in much greater detail.