Aug 24, 2019 @ 12:27 PM — by Sharon B. Mateja, D.D.S.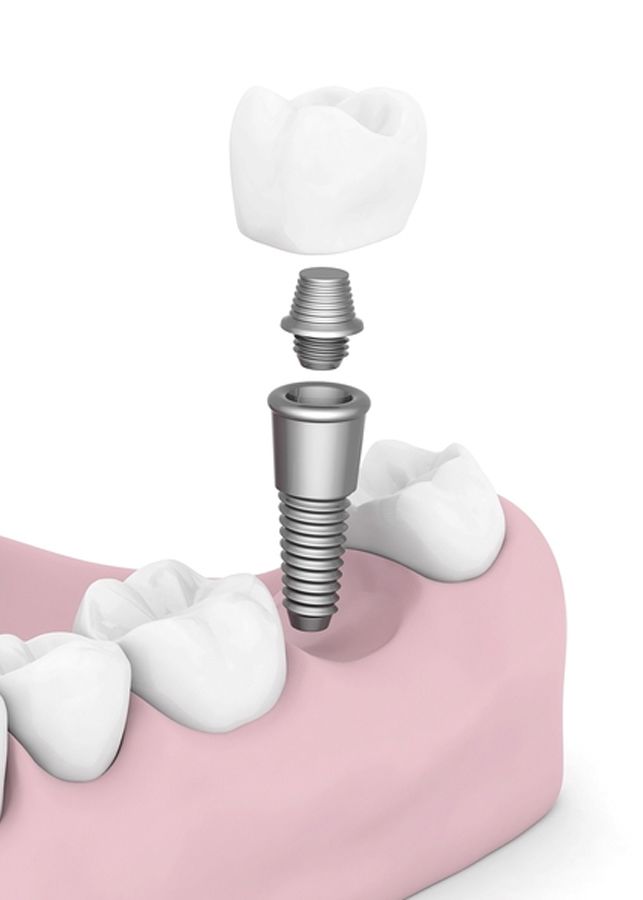 Thanks to dental implants, people who were missing teeth can experience the joys of a restored smile. These artificial implant posts can anchor dental crowns, bridges, and dentures in place with the stability of natural tooth roots.
While highly effective, dental implants can fail on occasion. Dr. Sharon Mateja and her Rancho Cucamonga, CA dental care team work diligently to prevent implant dentistry failure, focusing on in-office care as well as what patients can do at home. With that in mind, here are a few common causes of dental implant failure and what can be done to prevent them.
Problems with Bone Loss and Gum Recession
Dental implants are surgically embedded in the jawbone and gum tissue. For successful treatment, there needs to be sufficient hard and soft tissue in place to support the implant. Unfortunately, tooth loss causes both bone loss and gum recession to occur. This means that many people who have been missing teeth for a long time do not have enough tissue in place to support dental implants.
To avoid these issues, bone grafting and gum grafting may be performed prior to placing dental implants. These procedures build tissue density, creating a good foundation for later implants.
Lack of Experience by the Dentist or Oral Surgeon
Another common cause of dental implant failure has to do with the dentists and oral surgeons involved. Some dental professionals simply aren't qualified or experienced enough to place implants successfully. Working with an unskilled dentist or oral surgeon could mean post-surgical complications and even a chance of failure years after surgery.
To find skilled dentists and oral surgeons in the area, ask your friends, family, and colleagues for recommendations. If you can't find recommendations in your network, consider checking online. A simple Google search for "dental implant dentists in Rancho Cucamonga" can yield numerous leads that you can research and pick from.
The Hazards of Periodontal Disease
Gum disease is a bacterial infection of the gum tissue. This can be a serious hazard to implants after surgery has been performed and in the years after your dental implants have been placed.
The best way to avoid gum disease is to practice good oral hygiene. That means brushing at least twice a day and flossing at least once a day. Ideally, consider brushing and flossing after every meal. You should also avoid smoking and the use of tobacco products since each can increase your risk of gum disease and implant failure.
Slow Healing Time and Poor Recovery
If a patient's recovery time after a surgical procedure is slow, it increases the risk of post-op infection as well as poor osseointegration (the fusion of the implant with the jawbone). Both of these issues can result in improper healing and failure of the dental implant procedure.
To improve healing times, patients should follow all pre-op and post-op instructions provided by their dentist and oral surgeon. Good oral hygiene, regular dental visits, and continued diligence avoiding tobacco products will be keys to long-term dental implant success.
Peri-Implantitis
We spoke about gum disease already, but we should also highlight peri-implantitis. This is a type of gum disease that affects people with dental implants. During peri-implantitis, the gum tissue around the dental implant becomes infected, which can result in the spread of the infection to the jawbone and other tissues of the mouth.
As with regular gum disease, proper oral hygiene and regular dental checkups are the best way to prevent peri-implantitis from occurring. Prompt treatment is best, so be sure to speak with a dentist as soon as you notice any signs of periodontal infection.
Contact Our Dental Practice
For more information about dental implants and whether or not they're a good option for you, be sure to contact a skilled cosmetic and restorative dentist. You can reach our office in Rancho Cucamonga by phone at (909) 989-5959.