Dec 24, 2020 @ 09:00 AM — by Sharon B. Mateja, D.D.S.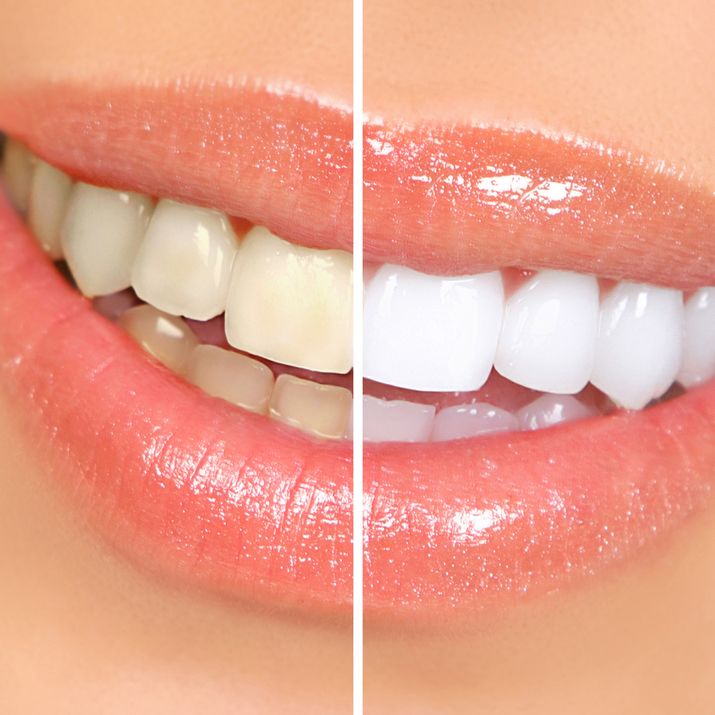 We all want our teeth to be a dazzling white. Without realizing it, many of us may be slowly developing tooth stains. Before we know it, our teeth are yellow, dingy, and less attractive. Treating these problems and restoring the appearance of your smile can be complicated.
Want to learn how to prevent yellow teeth? Knowledge is great for preventative care. Join Dr. Sharon Mateja at our cosmetic dentistry practice in Rancho Cucamonga, CA, as we dive into the causes of tooth discoloration and how to prevent and treat it.
The Two Types of Tooth Discoloration
There are two main kinds of dental discoloration, extrinsic and intrinsic.
Extrinsic stains are caused by external factors and originate on the outside of the teeth. Generally speaking, these are easier to treat.
Intrinsic stains are underneath the enamel, and are tougher to address. Whitening solutions are ineffective against them so more advanced dental procedures are used instead.
Our Rancho Cucamonga dental practice can treat both extrinsic and intrinsic dental stains.
Causes of Extrinsic Stains
Extrinsic stains are often caused by the exposure of the tooth enamel to different stain-causing substances. Some common causes are listed below.
Smoking or Chewing Tobacco
Continued use of tobacco products can lead to yellow, brown, or even black tooth discoloration. It can also have disastrous consequences on the rest of your health, particularly for the lungs and mouth.
Smoking is a hard habit to kick, but it's important to avoid tobacco products of all kinds. It will prevent tooth discoloration and improve general health.
Red Wine and Other Dark Beverages
Much like your favorite white outfit, your teeth are not fond of wine and dark liquids. Red wine in particular is a notorious stainer of teeth, so moderate your consumption. The same goes for soda, coffee, tea, and certain fruit or vegetable beverages like pomegranate juice or beet juice.
While it is nice to savor a red wine or cola, consider rinsing your mouth out after a drink. This can help prevent stains.
Bad Oral Hygiene
Keeping your mouth clean has never been easier, so make sure to maintain good oral hygiene. Brushing twice a day, flossing daily, and using antibacterial mouthwash are excellent ways to keep your teeth white and healthy.
Causes of Intrinsic Stains
Intrinsic stains can be caused by a variety of factors, including trauma, diseases, and certain medications. We will explore this in more detail below.
Aging
As we grow older, our outer shell of protective enamel naturally wears down. This exposes the material underneath, called dentin, which is a yellowish color. Thinner enamel allows the yellow dentin to appear, giving your teeth a yellowish appearance.
Disease
Certain kinds of oral disease may cause intrinsic staining. Enamel hypoplasia is a condition in which enamel growth is stunted or hindered by external causes. The condition is known as amelogenesis imperfecta when the condition is hereditary. Gum disease can also lead to tooth discoloration, so make sure to floss consistently.
Trauma
Blunt force to the teeth can cause their roots to break, leading to discoloration. Use a mouthguard when playing sports, and wear face and head protection when possible. Taking precautions to protect your face will pay off down the road.
Development
As children grow their adult teeth, a variety of factors play into their enamel development. A high fever during enamel development, or excessive fluoride use, has been known to cause intrinsic stains. Tetracycline and other antibiotics given before the age of eight years old may also cause discoloration.
Extrinsic Stain Treatment Options
Over-the-counter home whitening products:Products like whitening toothpaste, strips, or gels can be effective at removing minor extrinsic stains.
At-home professional whitening: Your dentist will give you the materials to perform whitening at home.
In-office professional whitening: Your dentist will perform the whitening in-office, ensuring the best treatment.
Intrinsic Stain Treatment Options
Bonding: A tooth-colored resin is painted onto the stained tooth, masking the tooth discoloration from view.
Veneers:Placed on the front of the teeth, veneers are an excellent way to brighten your smile, covering both intrinsic and extrinsic stains.
Dental crown: The tooth is shaved down and a custom-made crown caps the remaining tooth structure. The crown matches its original shape and renews its whiter color.
Schedule a Consultation Today
If you are still curious about tooth discoloration and how it can be treated, the team at our Rancho Cucamonga practice is here to help. Give us a call today at (909) 989-5959 or go online to schedule a consultation.