Jul 13, 2021 @ 08:48 PM — by Sharon B. Mateja, D.D.S.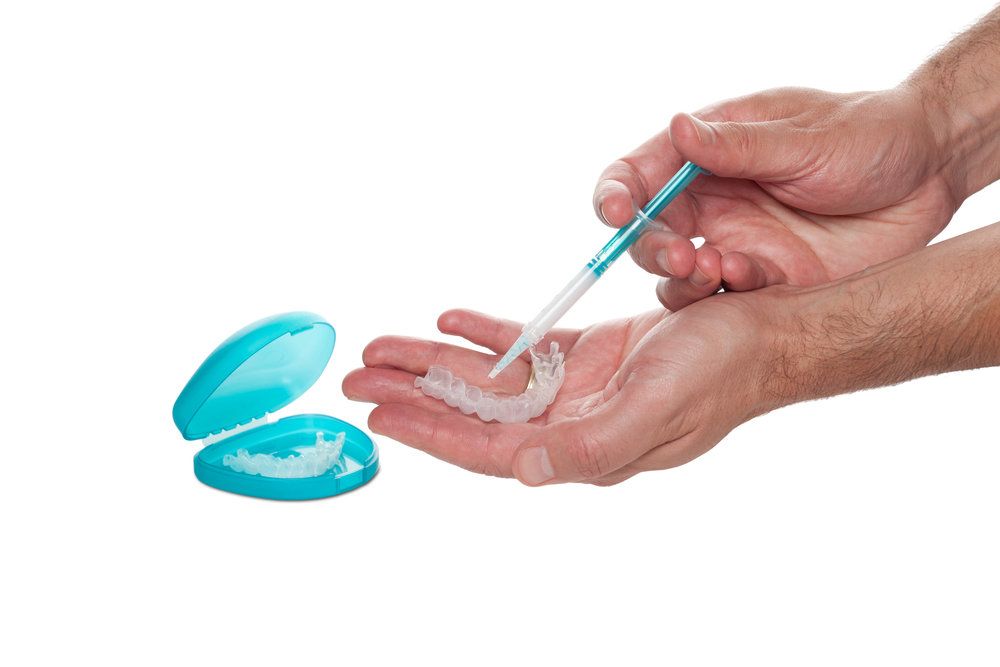 Cosmetic dentistry can transform the smile and enhance its natural beauty. Teeth whitening is one of the fastest, easiest, and most cost effective cosmetic dentistry treatments available. When professionally done, teeth whitening can lift years of discoloration to reveal a more vibrant, rejuvenated smile.
Now you can obtain professional teeth whitening results from the comfort of your own home. Dr. Sharon B. Mateja offers patients teeth whitening at home from her Rancho Cucamonga, CA, practice.
Professional Teeth Whitening at Home
Professional teeth whitening treatments are available for use in the comfort and convenience of your own home. When you whiten your teeth at home, you have the freedom to go about your normal at-home activities, whether that be remote working, watching TV, or taking care of chores.
Professional at-home teeth whitening treatments are different from over-the-counter whitening products. They are more effective and provide better results thanks to customized dental trays and whitening solutions with higher concentrations of hydrogen peroxide and other whitening ingredients.
The At-home Teeth Whitening Treatment Process
The exact process for whitening the teeth at home varies depending on the treatment used. A typical treatment starts with thoroughly brushing and flossing the teeth to remove plaque. Plaque that is left on the teeth can affect whitening results.
Once the teeth are clean, the whitening gel is placed into the custom trays, which are then worn over the teeth. Trays must be worn for a certain amount of time daily. Many treatments need to be worn for 45 minutes to one hour every day for two weeks.
Once the specified time is up, it's often necessary to avoid foods and drinks and smoking for at least 30 minutes. This is because the teeth tend to be more porous immediately after the whitening trays and gel are removed.
Professional teeth whitening done at home generally requires two weeks for full results to emerge. After which time, the teeth will be noticeably whiter and more vibrant.
Maintaining Results after Treatment
In order for our Rancho Cucamonga patients to maintain results after whitening treatment, it's important to practice good oral hygiene, including brushing at least twice a day and flossing daily.
Avoiding foods that are more likely to stain the teeth, such as coffee, dark berries, and spaghetti sauce can also help maintain whitening results. When eating or drinking such foods, swishing the teeth with plain water can help remove food remnants and reduce the likelihood of staining. Brushing after meals can also help.
Smoking will quickly discolor the teeth so those who smoke and want to maintain whitening results should give up smoking.
While good aftercare can help prolong whitening results, it's natural for the teeth to discolor over time. When this happens, professional at-home teeth whitening may be repeated to rejuvenate the smile.
Is Teeth Whitening at Home Right for You?
If you want a brighter, whiter smile from the comfort of your own home, professional at-home teeth whitening may be right for you. To learn more, call our practice in Rancho Cucamonga at (909) 989-5959 or schedule a consultation online.