May 15, 2022 @ 08:47 AM — by Sharon B. Mateja, D.D.S.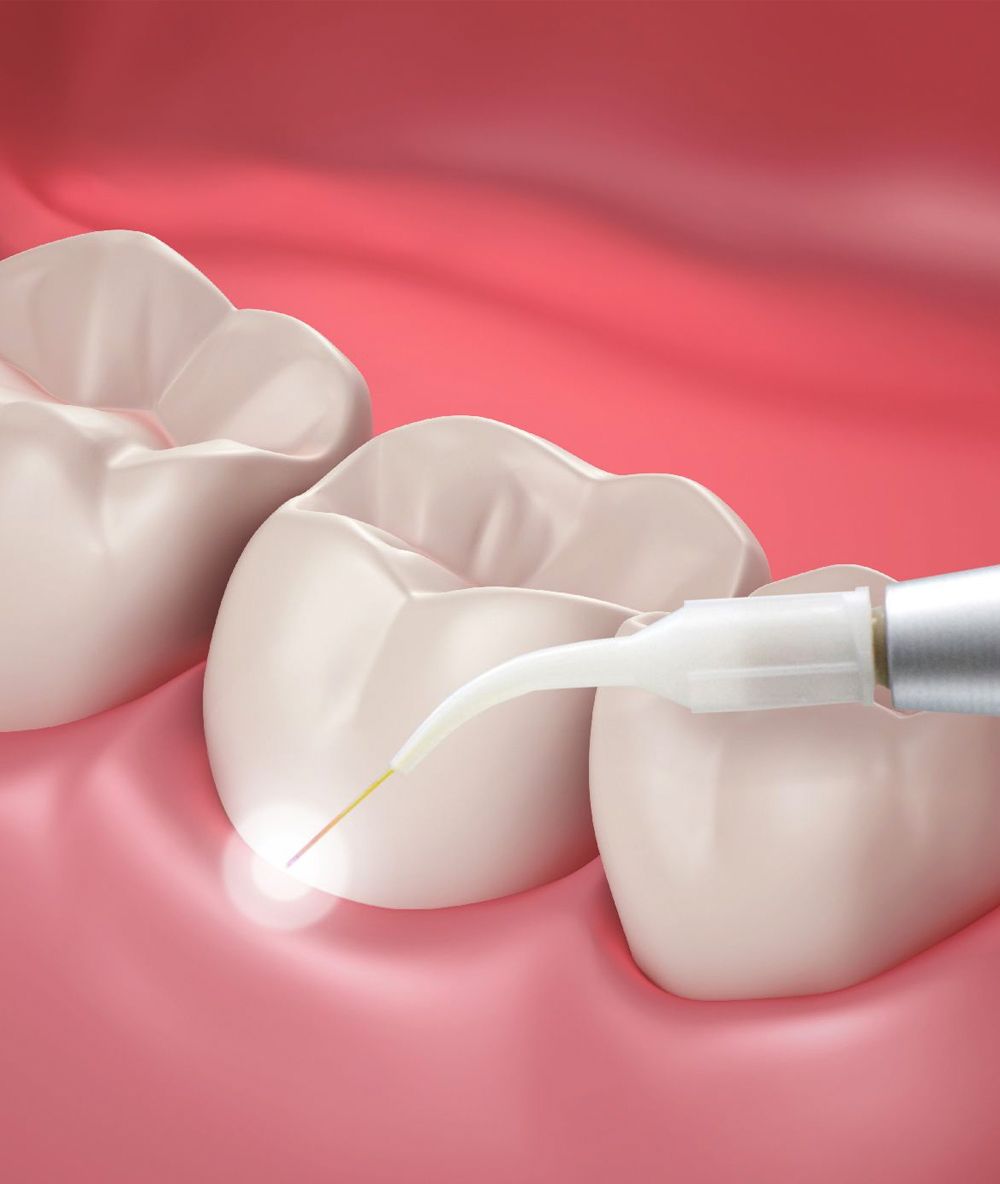 Oral health problems can cause pain and embarrassment but they don't have to. Laser dentistry can treat many oral health issues, restoring the health and beauty of the smile.
Gum disease is a common oral health problem that, if left untreated, can lead to severe damage. Prior to laser dentistry, severe gum disease was typically treated with surgery, which required the use of scalpels and stitches. Laser treatment has drastically improved the outcomes of treating gum disease, reducing discomfort and improving recovery times.
Dr. Sharon B. Mateja offers laser treatment for gum disease at her Rancho Cucamonga, CA, practice. If you would like to find out if laser treatment is right for you, we welcome you to schedule a consultation.
What Is Gum Disease?
Gum disease is an infection of the gums usually caused by poor oral hygiene and the buildup of plaque and bacteria at the gumline.
Gum disease is often first noticed when bleeding occurs while brushing and flossing. Other symptoms include swollen, bright red or purplish gums, pus between the teeth and gums, and a receding gumline.
As the infection worsens, the soft tissue around the teeth may become damaged. In severe cases, plaque buildup at the gumline can force the gums outward from the teeth, allowing pockets to form and disease to further spread, potentially causing tooth loss.
Treating Gum Disease with Laser Treatment
Treating gum disease is essential for restoring oral health. Our Rancho Cucamonga patients benefit from laser treatment as a non-surgical means to treat gum disease.
During laser treatment, a diode laser attached to an optic fiber is used to reach down into the pockets formed between the gums and teeth. When the laser is activated, it kills bacteria and sterilizes the infected gums.
Diode lasers may also be used to remove inflamed or damaged gum tissue without the pain or bleeding associated with traditional surgical methods of treating gum disease.
Why Should You Seek Laser Treatment for Gum Disease?
It's important to seek treatment for gum disease in order to prevent the spread of infection, prevent tooth loss, and protect oral health.
Laser treatment is preferred over traditional gum surgery as it makes it possible to restore gum health without the use of a scalpel to cut the tissue and does not require stitches to close incisions.
Laser treatment is extremely beneficial for treating gum disease as it has many benefits, including:
Kills bacteria and sterilizes the tissues
Cauterizes tissues during removal, preventing bleeding and reducing infection
Reduced discomfort over conventional gum surgery methods
Restores gum health
Stops the spread of gum disease infections
Schedule a Consultation
Laser treatment can restore oral health and stop the progression of gum disease. For more information about laser treatment for gum disease or to find out which treatments are right for you, please call our Rancho Cucamonga office at (909) 989-5959 or contact us online.